World Alternative Games 2012 Announcement
Llanwrtyd Wells, Wales, UK, 18 August 2012 - After discussion between parties across the Atlantic, finger jousting will be the latest addition to the World Alternative Games 2012 in Wales. In a town "already famous for its unusual and quirky events," the recent London Games have inspired their own version for obscure sports. On 24 August 2012 at Ysgol Dolafon in Llanwrtyd Wells, finger jousting will make its Welsh debut amidst a number of other whacky sports.
"We agreed that finger jousting would be an excellent addition to our timetable of events," said Karen Perks, Secretary of the World Alternative Games. After sending ideas back and forth with the President of the World Finger Jousting Federation, Ms. Perkins said that it looked like "a very fun sport and am sure will get a lot of interest and we will have to start promoting it as well." Finger jousting, the sport where two consenting players square off in an attempt to prod their opponent with their index finger before the opposing player can in a struggle of locked arms and lightning movements, will be right at home in the United Kingdom.
First British member of the Federation, Richard Gottfried, will represent the WFJF at the Games and supervise as the latest addition to the WFJF's hierarchy. He is hoping for a large turnout and a great showing for finger jousting on the international stage. If you are in the area or would like to compete in the World Alternative Games, visit the official event page today!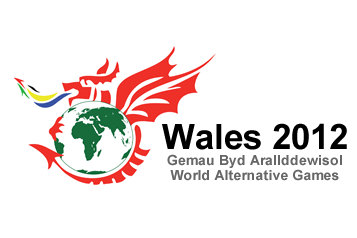 Further information from:
WFJF Media Department
media(at)fingerjoust.com