The Majigger at the Mall Video
LaGrange, GA, USA, 3 April 2007 - The Majigger at the Mall has finally been completed with the release of its video recap. This collection of clips from the seminal event ends the saga in a climactic finale of images, sounds, and action.
The video has been in the editing stage for more than four months. After going through two different editing venues, many uploads, and a multitude of glitches, bugs, and errors, the cinematic endeavor was condensed from over an hour and a half of footage to just over eight minutes.
"There was so much that went on at The Majigger at the Mall," said the Lord of the Joust. "It was hard to figure out what to include and what not to. [The video] is a lot longer than I was originally planning it to be, but it is the perfect showcase of what went on at the event . . . and I'm happy that it is finally complete and viewable for the public's enjoyment."
The video contains music from Franklin van Uden and Kevin MacLeod. It also has the infamous Boom Headshot sound effect from ROFLMAO Productions' Pure Pwnage. The footage was shot by local videographer, Nick Mayfield, and was edited by the Lord of the Joust. This recap has also been released on YouTube.
"Thank you to all who have helped with this project. The names are too numerous too mention but know that without you all, this project would not have been possible. Show this video to your friends and spread it througout the net . . . and watch out for the WFJF, because there's much more in store in the time to come."
Watch the video on YouTube here or download from the News - Multimedia webpage: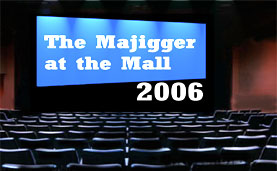 Further information from:
WFJF Media Department
media(at)fingerjoust.com